Privacy Policy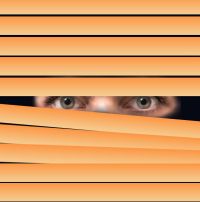 Commitment To Privacy
We are committed to protecting your privacy when you use our website, and do not share or sell any personal information that may be collected during your use of our services.
If you provide personal information to us, we are legally obliged to use your information in line with all laws concerning the protection of personal information, including the UK Data Protection Act 1998.
The Information we collect
In common with most websites we collect data about our users that we retain and analyse to establish usage trends. This helps us to tailor our services to best meet their requirements. This data does not include personal information.
We do log your IP address with this data, but that alone cannot identify you, or your complete location. In the majority of cases it would merely identify your ISP's location.
We may also place a small file called a "Cookie" on your computers hard drive. This allows us to recognise that you have been here before. Additional Cookies may be used to facilitate additional features of this website - for example, to retain your Postcode to allow your use of routemaps without entering your starting point every time.
We may use third parties to measure and analyse traffic, and these services may also log data and use cookies. Again, you cannot be personally identified from this data.
Will we share this data?
We will always keep your information confidential, unless disclosure is required or permitted by law (for example to government bodies and law enforcement agencies).
Use of Cookies on our site.
This site uses cookies to help improve the user experience.
What are Cookies?
A cookie is a text-only string of information that a website transfers to the cookie file of the browser on your computer's hard disk. A cookie will typically contain the name of the domain from which the cookie came, the "lifetime" of the cookie, and a value, often a randomly generated unique number.
Two types of cookies may be used on this website :
Session Cookies
These are temporary cookies that exist only during your visit - the "session". They are deleted once you leave the site.
Persistent cookies
These cookies can remain in the cookie file of your browser for much longer (though how long will depend on the lifetime of the specific cookie).
Cookies can help a website to arrange content to match your preferred interests more quickly. Most major websites use cookies. Cookies cannot be used by themselves to identify you.
Find out more about cookies here
Disabling/Enabling Cookies.
You have the ability to accept or decline cookies by modifying the settings in your browser. However, you may not be able to use all the features of our site if cookies are disabled.
Note: When you disable cookies, some functions of the website may not work, or may work less efficiently then they would otherwise.
Car Data Select
Recent Blog Posts
The 25th Cumbria Classic Weekend proved to be one of the best yet despite enduring heavy rain for part of the event.
This Sunday will see over 40 historic and classic cars tackle the 25th running of the Lake District Classic Rally sponsored by Lake District Hotels Ltd.
A long established Festival needs Classic cars for their event in July.
Show Images
Next months events